Financial Face-Off
Published: July 20, 2022 at 12:07 a.m. ET
More people are considering adjustable-rate mortgages as a way to (temporarily) lower their monthly housing costs, especially in expensive cities. Should you?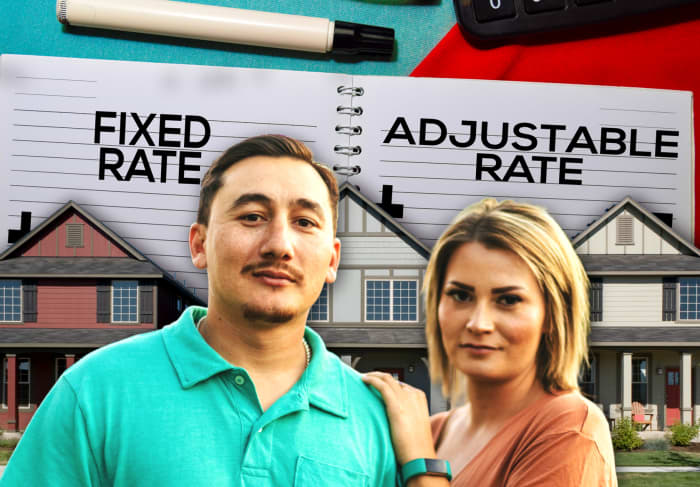 Most homebuyers go with fixed-rate mortgages, but adjustable-rate mortgages are becoming a more popular choice, especially for buyers in expensive housing markets. What should you know before you consider one? MarketWatch photo illustration/iStockphoto The face-off 
It's tough out there for homebuyers. The median U.S. home price just broke the $400,000 mark for the first time ever (it's at $407,600 to be exact, up 14.8% from a year ago, according to the latest figures). On top of that, the cost of a 30-year fixed rate mortgage has gotten much pricier too, with rates soaring to 5.51%, up from 2.88% a year ago.
Though…